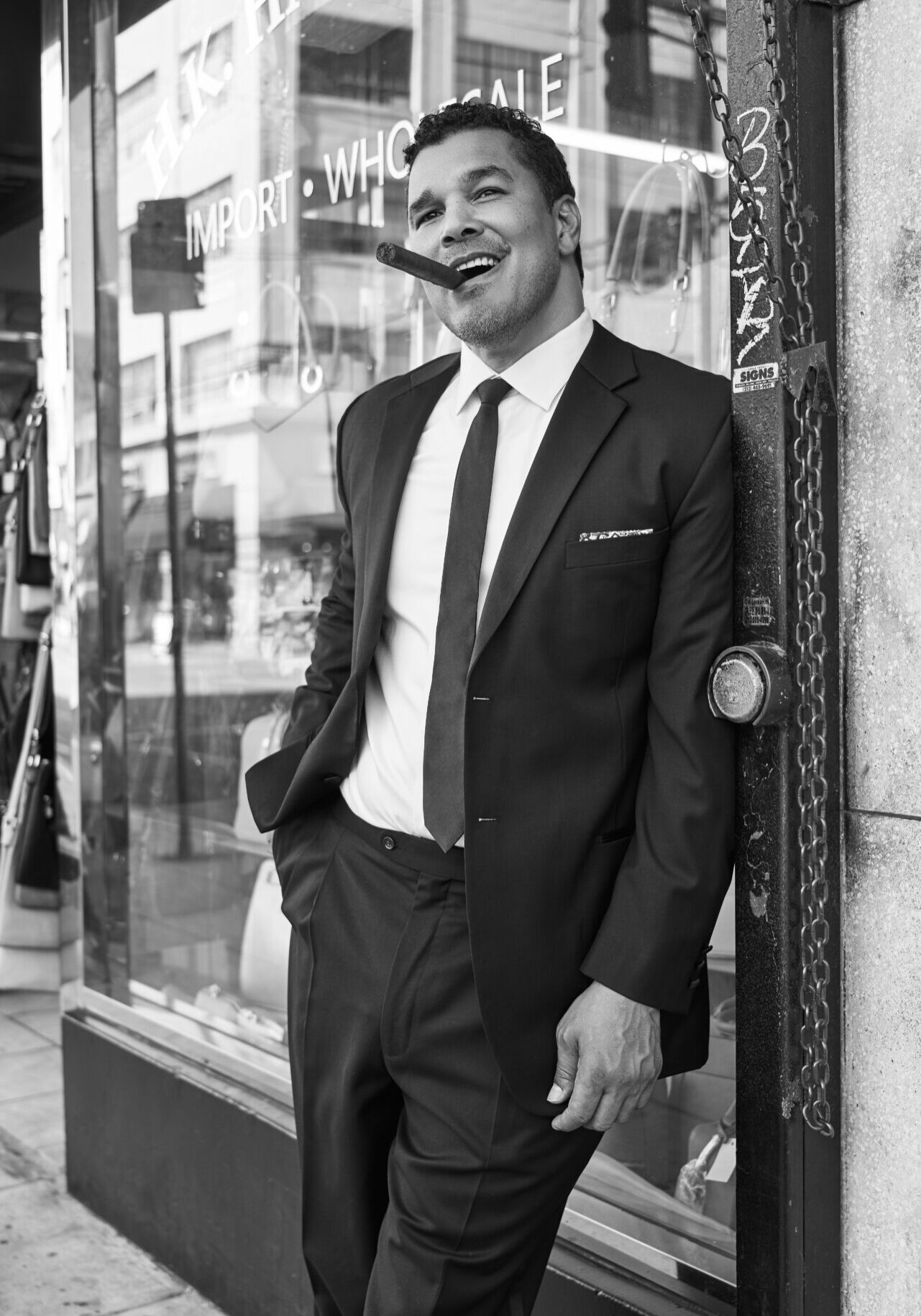 Geno Segers is an actor who has an active background in many fields of entertainment and athletics. While he has acted in many TV shows and movies, he is best known for playing Chayton Littlestone in Cinemax's "Banshee" in 2013.
//

An Inspiration for the Youth
At first glance, Geno's formidable size, impressive athleticism, and deep and sometimes scary voice are what catch people's attention. However, when you start peeling all that back, you reveal a guy who has always had a genuine love for people. His compassionate nature shows through his work outside of the limelight as an influential motivational speaker.
With Scotty Miller and Michelle McMiller, Geno co-founded "Hold It On The Road" in 2011. Through this foundation, Geno uses motivational speaking to encourage the youth to make good life decisions. By doing this, he is able to help them make positive impacts on their future.
Perfect Harmony (TV Series)
Dwayne
2019
Henry Danger (TV Series)
Ryker
2019
Voltron: Legendary Defender (TV Series Short)
Gyrgan
2017-2018
Yellowstone (TV Series)
Danny Trudeau
2018
Stuck in the Middle (TV Series)
The Businessman
2018
Knight Squad (TV Series)
Ryker
2018
Elementary (TV Series)
Episode "Pushing Buttons"
Fetu
2018
From Dusk Till Dawn: The Series (TV Series)
General Tatuaje
2016
Longmire (TV Series)
Calvin Blackwolf
2015
Banshee (TV Series)
Chayton Littlestone
2014-2015
Banshee Origins (TV Series)
Chayton Littlestone
2014
Castle (TV Series)
Ernest Howe
2014
Teen Wolf (TV Series)
Kincaid
2014
Pair of Kings (TV Series)
Mason Makoola
2010-2013
Zeke and Luther (TV Series)
Stan the Agent /Stan
2011
White Collar (TV Series)
Aimes' Bodyguard
2009
Mischief Upon Mischief (Postproduction)
Officer Putney

Game Over, Man!
Sal
2018
Craig Ross Jr.'s Monogamy
Lieutenant
2018
Brawl in Cell Block 99
Roman
2017
Bone Tomahawk
Boar Tusks
2015
Conversations with Breakfast
Big Dawg
2013
Save the Island: Part 1
Mason
2019
The Breakout: A Rock Opera
Mr. Rizzo
2016
California Party Life
Chief Segers
2015
Night You Won't Forget
Chief Segers
2015
Nod Your Head
Chief Segers
2014
Uncharted: Live Action Fan Film (Video Short)
Diego
2018
Work That (Video Short)
Chief Segers
2014
LawBreakers (Video Game)
Cronos (Voice)
2017
Mafia III (Video Game)
Additional Cinematics Cast (Voice)
2016